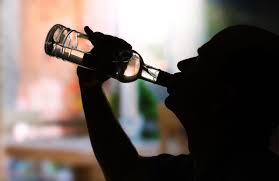 16 Aug

KEEPING THE FAMILY SECRET

Posted at 07:51h

in

Child Abuse

,

Child Development

,

Divorce

,

Domestic Violence

,

Drug Use

,

Families

,

father

,

Grandparents

,

Health Care

,

Marriage

,

Marriage and Family

,

Parenting

,

Research

,

Sanctity of Life

,

Values

,

Violence

0 Comments

by Peggy Sturgill

We were very good at keeping the family secret when I was growing up. To the outside world, we looked like a normal, happy family, much like the Cleaver family in "Leave It to Beaver." No one suspected there was a monster living in our house. This monster was alcoholism, and we experienced its effects through my father. As his drunken rages got worse. I would hide in my bedroom with the radio turned up as high as it would go so I did not have to listen to the screaming, swearing, and sound of things being smashed, trying to hide my little brother from what was going on. Looking back, I think my mother felt like she had no resources to help her out of the situation and was forced to endure the years of abuse, trying to protect her children.

But tragically, our home was not an extraordinary exception. Research shows that shocking numbers of children experience the effects of alcoholism in their homes. In addition, many children and youth have already had experience with alcohol. These realities have strong negative implications for our society.

Effects of Alcoholism on Children

Alcoholism today may reasonably be considered an epicenter for wrecking homes and causing social problems, including domestic violence, divorce, and child neglect and/or abuse. Children of alcoholics (COA's) are at greater risk for having emotional problems and are four times more likely to become alcoholics themselves. They may suffer from any combination of the following emotions: guilt, anxiety, embarrassment, inability to have close relationships, anger, confusion, depression, or feeling responsible. They may also exhibit warning signs such as failure in school, lack of friends, delinquent behavior, frequent physical complaints, abuse of drugs or alcohol, aggression, risk-taking behaviors, low self-esteem, or suicidal behavior. These problems are often perpetuated in future generations and families.

The devastating realities described by this child of an alcoholic are typical of many: "My dad would sometimes disappear for two or three days…many things made him angry—if I cried, if I asked too many questions, if I didn't say the right thing…I thought it was all my fault…I prayed, but he kept drinking—I thought it was because I wasn't good enough." These realities help explain why children of alcoholics are so much more likely to struggle academically, behaviorally, and emotionally, with scars that often persist into adulthood.

Our Responsibility

In light of these realities, what are our responsibilities? Children need to have protectors, and they do not always have this protection in their own homes. As teachers, neighbors, and friends, we need to be sensitive to children who may be living with this horror and reach out to them in loving kindness. There are many resources available today to help families who are battling this terrible plague. We can help them find these resources and get the help they need. We must do so in order to preserve today's families.

To find resources that are available in your area, you can contact your doctor, health insurance company, local health department, or employment assistance program at work. Some of the organizations that are available include:
The National Institute of Alcohol Abuse and Alcoholism has a 24-hour number where you can get help: 1-800-662-435.
Other organizations are listed below:
The Recovery Village                                 https://www.therecoveryvillage.com/alcohol-abuse/ 
There are also faith-based organizations in many areas that offer assistance to overcome alcoholism. Some of these include:
The Church of Jesus Christ of Latter-day Saints twelve-step addiction program   https://addictionrecovery.lds.org/?lang=eng
Faith Partners      http://faith-partners.org/
The National Association for Christian Recovery    http://www.nacr.org/referral-center/finding-a-group
The Addiction Recovery Guide    http://www.addictionrecoveryguide.org/resources/recovery/religious-based
Catholic Charities       http://www.ccadm.org/our-ministries/alcohol-and-substance-abuse/
Conclusion
How did the alcoholism of my father affect my family? My mother also turned to alcohol and died of cirrhosis at the age of forty. My father committed suicide at the age of fifty. My older brother died at the age of fifty after years of alcoholism which led to diabetes and other debilitating illnesses. My younger brother is following that same path. I was blessed to find a church family who took me in, taught me a better way,  helped me feel loved, and that turned my life around.  I have been blessed with my own family of a loving husband of 43 years, five amazing children and twelve, almost thirteen, beautiful grandchildren. I am so grateful for those loving people who changed my life and helped me understand what a family should be so that I could have that joy in my life.
I became what Carlfred Broderock defined as a "transitional character"—"one who, in a single generation, changes the entire course of a lineage, the individual who grows up in an abusive, emotionally destructive environment and who somehow finds a way to metabolize the poison and refuses to pass it on to the children." We can and must do the same for others so that they, too, can be snatched from the jaws of this terrible force that undermines and destroys individuals and families. We must get rid of the family secret and expose this evil for what it is.
BIO OF PEGGY STURGILL
I have been blessed with a wonderful husband of 43 years, five amazing children, and twelve (almost thirteen!) adorable grandchildren, and I have found this stage of life to be the best ever! I enjoy scrapbooking, reading, music, learning, and playing with my grandchildren and Yorkie puppy who rules our house with an iron paw. My family is more important to me than anything, and I want to help other families find the joy and peace I have found within my family. I live in Fort Worth, Texas, and love barbeque, Tex-Mex, and Blue Bell ice cream.