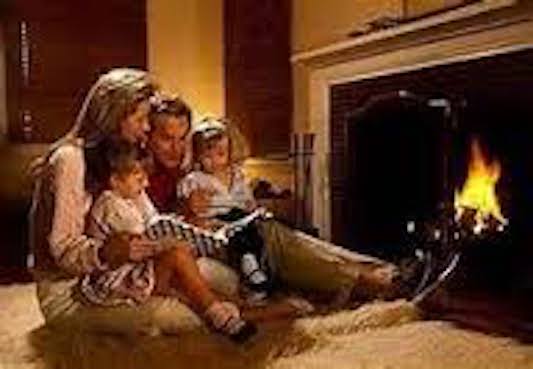 16 Dec

Making the Holidays Memorable

by Christie Masters

Recently some dear friends were sharing with me that some of their best Christmas celebrations have been when finances were tight. The husband went on to say that one season he had a job that kept him extremely busy and money was no issue. They spent thousands on presents that year, and gifts were piled high around the tree. Yet after Christmas was over, their children each came to them separately and said that though the presents were wonderful, they each missed the time spent together and the spur-of-the-moment adventures that had blessed their holidays in the past. Tighter circumstances meant less presents, but more hot cocoa and great discussions around the fireplace, more adventures to find snow and time with family and friends.

Some of my best memories have emerged from times that our family was struggling financially. I remember doing homework by oil lamplight with my mother in the 14 foot trailer we lived in on a cold bay in Alaska. My father had the dream of running his own business when a fire burned down the saw-mill he had built. We were struggling, yet my younger brother and I remember the time we had with our parents and what a precious gift it was. Although financial difficulties can be devastating, especially when we feel alone or hopeless, there are ways that we find to celebrate and enjoy each other that will strengthen our relationships and bring joy when we look back on our moments together.

One of the best ways to better enjoy the holiday season is to take the pressure off of yourself to make it perfect, especially if money is tight, and spend more time doing the things your family enjoys. Here are some ways our family has tried to do this:

Go Second-Hand: Several years ago, our extended family decided to do a "second-hand" theme for our gift-giving.   We only gave gifts to each other that we have found at thrift stores, antique stores and second-hand shops, or we gave each other homemade goodies. It was one of the best decisions we've made. We have found wonderful gifts and some of them very valuable, while spending only a few dollars on each present. The hunt for the perfect gift is so fun when you get the whole family involved. We still have our kids tell us what they'd like for Christmas, and they have their wish-lists, but they are catching on what a joy it is to get creative with our Christmas shopping. Old books, teacups, sewing boxes, antique tools, and vintage records are just a few examples. This year we have been on the hunt for holiday themed plates and platters, usually just a few dollars each, that we will fill with cookies for family and friends; they'll end up with a Christmas plate they can keep or pass on as a gift to someone else.

Christmas Music and Homemade Hot Cocoa: It's the little things like carol's and cocoa that can brighten every day of the season, and we make an effort to start each day with some music and time together. We also ask each child what his favorite holiday treat is and focus on making those, taking the pressure off of making too many different kinds of goodies. We found Christmas lights for just a few dollars a box at a local discount store, and each of our kids picked a color for his room. Many thrift stores sell decorations at this time of year, with vintage ornaments, candle holders, linens and Christmas dishes that make it easier to decorate the whole house.

Attend Plays, Performances and Gatherings: Many events during the holiday season can be free or very reasonably priced. Our local historic theatre plays classic movies for only five dollars a ticket, but each hometown has its own traditions that can be fun for the family. Often local ballet or dance studios will do a Nutcracker performance, and where I live a local church has a special service on Christmas Eve, singing carols and lighting candles. Driving around and looking at the lights can be a memorable time with your children or spouse, and playing games as a family is a wonderful way to enjoy evenings home.

Bless Someone in Need: Each year our family has tried to find a way to bless someone in need by buying a gift for children through the Salvation Army, helping a single mom with necessities and gifts for her children, or visiting the elderly at the local nursing home. There is always someone who needs help, find one and bless them the best way you can. Even when finances are tight, a hot meal for someone on the street is something we can do. Donating your time is even more valuable, helping local shelters or churches to put care packages together can be an excellent way to share love this season.

Regardless of our circumstances, whether we are enjoying plenty or experiencing financial difficulties, there are ways to enjoy the season. It may mean that we have to get creative with our time, money and other resources, but remember that it is time spent with you that is the best gift for your loved ones.