04 Jan

Canceling Cancel Culture – A Goal for 2021 We Can All Embrace

From the Desk of Wendy Wixom:

Happy New Year, Friends!  2020 was a crazy year.  We saw natural disasters, a world-wide pandemic and needed discourse escalating into looting and violence.  2020 left many feeling insecure or even fearful, for a variety of reasons, to participate in what had previously been known as routine – grocery shopping, attending religious services, school, gathering with friends and family, or having open conversations to better understand one another without concern of offense or retaliation.

In today's article by Tori Black, she discusses "A Goal for 2021 We Can All Embrace – Canceling Cancel Culture."  If everyone is forced out of fear of shame or intimidation to believe, behave or be fluent and acquiescent to the language of the day, what happens to truth?  Could our society reach a point where "only liars will speak openly?"

Charlton Heston shared concern of what was happening when he said, "I believe we are again engaged in a great civil war…a cultural war."  What does he mean?  "It means telling us what to think has evolved into telling us what to say, so telling us what to do can't be far behind."

So, how can you and I cancel the Cancel Culture?  Being informed and respectfully speaking up.  United Families International (UFI) has multiple resources to empower people in speaking up to defend the family.
In addition to our informative emailed News Alerts, we offer our World Family News site – a gathering of news articles with new postings daily relating to family, parents, pornography, religion, the sanctity of life and sexual orientation.
To give you additional access to this information, we are announcing our weekly World Family News Alert – a selection of articles from World Family News delivered right to your mailbox. This resource will begin its delivery, next week.
In addition to our website, we will shortly be announcing yet another new resource to educate and empower you and your loved ones. This new project will help you become more familiar with ways you can lift where you stand in the battle to protect family, faith and freedom.  Be sure to watch for it!
The culture war is raging, and together, we have the power to stop it.  Thank you for joining us in this crucial effort.
Onward for Families,
Wendy Wixom,  President
United Families International
Canceling Cancel Culture – A Goal for 2021
We Can All Embrace
Contributed by Tori Black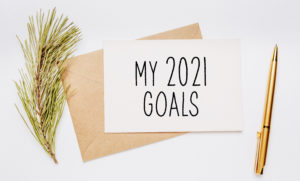 "How can you convince somebody that has never met you and the only thing they've ever seen of you is that three-second clip?" Mimi Groves was a freshman in high school when she posted a video celebrating her new driver's permit, in which she used a racial slur: "I can drive." Followed by the "n-word." She posted it and promptly forgot about it. But one of her classmates, Jimmy Galligan, saw it and thought it could be useful in the future, so he saved it. Jimmy had suffered from classmates' racist behavior, and wanted Mimi to understand the severity of the language she had used. Earlier this past year, in the midst of the George Floyd protests, he shared the three-year-old video on social media.
Groves was by this point a high school senior headed to the University of Tennessee when the video went viral. "At the time, I didn't understand the severity of the word, or the history and context behind it because I was so young," explained Groves. When Mimi made that video, she was mimicking the charged language of the music so popular among high schoolers. She adds, "It honestly disgusts me that those words would come out of my mouth."  Outrage followed: alumni, students, and donors, among others, demanded that the University of Tennessee revoke its offer, and Groves withdrew under pressure. Jimmy Galligan had taught his lesson. Mimi was "canceled."
The public prosecution of "thoughtcrime"
Cancel Culture uses social media to shame individuals and eliminate support for public figures and companies after they have done or said something considered objectionable or offensive. Once reserved for high-profile individuals, the practice has spread to include everyday people. Canceling's greatest "benefit" is as an intimidation tactic to silence heterodox thought on issues such as gender identity and conservative politics. Once upon a time, stifling speech through fear and harassment would have been considered un-American. Not so much today. Consider the following high-profile examples:
Embracing malice
In the past, bullying would have been considered an underhanded means of forcing compliance. Today there are actually those who frame cancel culture as a positive method to "reduce perceived harm to an individual or demographic, thereby creating social change." One Scholastic article examined the issue from the perspectives of two high school students. One student enthusiastically advocated for canceling as an effective tool in combatting social injustice, especially in the school setting. "Offensive behavior will be condemned by students and administrators alike."
On the other hand, the student that spoke out against cancel culture objected to the impact it could have on a person's ability to redeem herself – "How can you apologize or show that you understand what you did wrong if you've been blocked on everyone's social media and no one will talk to you anymore?" This is precisely the situation in which Mimi Groves finds herself. She cannot erase the thoughtlessly offensive use of a slur at the age of 15. The University of Tennessee certainly didn't consider the possibility that Mimi's imitation of the prevailing culture of the popular music she listened to might have been a case of immature, adolescent behavior, not racial malice. Galligan, with whom Groves had been friendly in school, could have had a meaningful, private talk with the popular cheerleader about hurtful speech. But he didn't. Instead, he chose, years later, to make her a scapegoat for the racism and pain he experienced as a youth. Such a lost opportunity for them both.
Scholastic's "anti" student rightfully identified cancel culture for what it is – public condemnation without context or humanity. But lost in the debate over the pros and cons of cancel culture is the foregone conclusion that anyone expressing an "offensive" opinion is by definition wrong. Society does not just cancel youthful indiscretions or outdated opinions. It cancels in order to stamp out the arguments of those opposed to the reordering of society by cultural elites. Proponents know the power of cancel culture to effect social change because it encourages self-censorship by you and me. We just stop sharing our thoughts out of fear. And what happens then?
Overcoming the conspiracy of fear and silence
Author Robert Henderson argues that when people are afraid to speak their minds, they begin to lie about what they do believe, which, Henderson points out, was common in Communist circles. Soon "honesty becomes unfashionable," and people begin to "operate under the assumption that others hold certain opinions, which, in fact, they do not." In the end, Henderson contends, as "individuals lose jobs or prominence because of things that they have said in the past, we will all become more adept at expressing falsehoods. It is likely that such a system will select for individuals predisposed to being comfortable with deception. Over time, only liars will speak openly."
In a 1999 address at Harvard Law School, the late Charlton Heston described what we are experiencing as a "new McCarthyism." He said, "I believe that we are again engaged in a great civil war, a cultural war that's about to hijack your birthright to think and say what lives in your heart… Now, what does all of this mean? Among other things, it means that telling us what to think has evolved into telling us what to say, so telling us what to do can't be far behind."
Heston also gave us the antidote to this conspiracy of silence – a willingness to "disavow cultural correctness with massive disobedience of rogue authority, social directives, and onerous laws that weaken personal freedom." That means speaking up and taking action – in civil and peaceful ways – when we see or hear that which is harmful. It is risky, and it takes courage, but it is the only way for us to resist this tyranny of political correctness. Heston reminded his Harvard audience, "If you talk about race, it does not make you a racist. If you see distinctions between the genders, it does not make you sexist. If you think critically about a denomination, it…does not make you anti-religion. If you accept but don't celebrate homosexuality, it does not make you a homophobe." He admonished his listeners to "re-connect…with your own sense of liberty, your own freedom of thought, your own compass for what is right," and urged them to be unafraid. "If Americans believed in political correctness, we'd still be King George's boys—subjects bound to the British crown."
It has been said that "the only thing necessary for the triumph of evil is for good men to do nothing." We begin a new year with new possibilities. If fear of being canceled has constrained you in the past, let 2021 be the year you find your courage, make your voice heard, and defy the modern-day McCarthyites who would silence you. Remember the great heritage of bravery that is ours. Speak up about the important issues that impact our society and our families and speak out against this assault on decency and freedom of thought.
_____________________________________________________________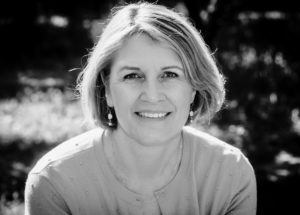 Tori Black served as United Families International's President from 2017 to March 2020. She holds a Bachelors of Science in Marriage and Family Studies from Brigham Young University – Idaho.