Hello Friends:
United Families International has been hard at work!  This week we want to introduce you to two new opportunities to become better acquainted with the issues and  challenges impacting the family, parenting, religious freedom and more.
Gaining Clarity and Communication Tools
The first is the HomeFront Project.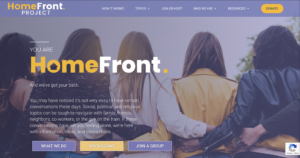 HomeFront is a project years in the making – decades actually. The HomeFront Project was created by a team at United Families International and, like you, we are students, mothers, fathers, grandparents, single, married, young and the more seasoned.
We find that nearly every time one of us gets a chance to have a meaningful conversation about social issues, we learn from – and are able to teach – one another. We want to help more people have opportunities like that.  We believe that conversations based on basic truths, good science and respect for others can create meaningful dialogue and positive change.
The HomeFront Project is much like a book club group, but we have gathered articles and videos for you.  Along with the articles and videos, we have put together some questions to help spark discussion during the HomeFront gatherings.  While most book clubs end there, HomeFront Project takes it further.  The website is filled with tools and resources to help you learn more about the issues, have impactful dialogue with family members, and engage in the broader community, including on social media.
Do you long for an opportunity to discuss difficult topics with like-minded people? HomeFront can help.
Are you worried about what your child is being taught at school, but don't know what to do about it? HomeFront can help.
Are you confused about conflicting "science" on controversial issues? HomeFront can help.
Do you want to engage and positively impact your community, but don't know how? HomeFront can help.
Are you feeling compelled to speak up, but struggle with what to say? HomeFront can help.
Discover your voice and protect your home front.  Join us at HomeFront Project.org!
__________________________________________________________
Bringing the News to You
Second, is our weekly World Family News Alert.
World Family News has been operating since 2013.  It should be your go-to news source on issues relating to marriage/family, parents, pornography, religion, sanctity of life and sexual orientation/gender identity.  We gather articles that have been written by other outlets and post links on World Family News.  Some articles you may agree with and others you may not.  We want you to see what is being said. It is a great one stop location to learn more about these important issues.  We hope you will make World Family News a weekday read.
Our World Family News Alerts will arrive on Thursday each week and be filled with a selection of articles that have been posted to the World Family News site.  The news alert will also spotlight a new HomeFront unit each month.  Watch for it in your inbox!
Building Confidence and Courage
We are excited to share these new products with you!  We hope they assist you in becoming more knowledgeable on issues that impact our families, leaving you more confident, courageous, comfortable and enthusiastic about engaging in the often-challenging conversations of our day.
We hope these provide lots of great ideas and years of productive conversations!  Dive in deep, think critically, challenge yourself and start talking!  
Make the HomeFront Project and World Family News a part of your 2021.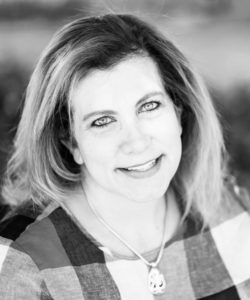 Forward for Families!
Wendy Wixom, President
And the team at United Families International