Next Tuesday, Colorado citizens will be voting on a matter of life and death, as the question of legalizing assisted suicide will be on the ballot. Many other states will face this issue in their upcoming legislative sessions. We invite you to forward this email to your friends and family in Colorado, and do all you can to oppose these dangerous laws in your state.
Popular culture and movies such as "Me Before You" have glamorized assisted suicide as a dignified end-of-life choice. But the reality of the situation is this:
"People vote in favor of assisted suicide laws because they think they are giving themselves a new right – a right to a dignified death. They don't realize they are giving insurance companies and doctors new rights too. They think in terms of assisted suicide as something they can do at the very end of life to make their deaths more comfortable. They don't realize that they have created a new form of medical treatment."
What is Assisted Suicide?
Assisted suicide is NOT about removing life-support. Virtually all medical professionals and courts of law respect these difficult family decisions. Assisted suicide is when a doctor prescribes a lethal drug that a patient consumes for the sole purpose of causing their own death. (Euthanasia is when the doctor administers a lethal injection to the patient.)
Simply put, assisted suicide laws give physicians the right to kill.
Contrary to the proponents' compelling terms of "compassion" and "choice," legalizing assisted suicide actually reduces patient choice, and creates a dangerous slippery slope.
Assisted Suicide Reduces Patient Choice
Barbara Wagner of Oregon was shocked to learn that the Oregon state health plan did not cover the treatment she needed, but it would cover the suicide pills. Barbara said, "It was horrible. I got a letter in the mail that basically said if you want to take the pills, we will help you get that from the doctor and we will stand there and watch you die. But we won't give you the medication to live."
A similar situation happened to Stephanie Packer of California, a 32-year-old mother of four. When Stephanie's insurance company denied coverage for her chemotherapy treatment, she called them to find out why. On the call, she also asked whether suicide pills were covered under her plan. In her 90-second video, Stephanie recounts, "She says, 'Yes, we do provide that to our patients. You would only have to pay $1.20.'"
Barbara and Stephanie were not offered either "choice" or "compassion."
Dr. William L. Toffler, a physician and professor of family medicine at Oregon Health & Science University sums it up, "Supporters claim physician-assisted suicide gives patients choice, but what sort of a choice is it when life is expensive but death is free?"
Assisted Suicide Creates a Dangerous Slippery Slope
Experience shows that the "safeguards" in assisted suicide laws are not effective. For example:
• Despite the legal requirement that the lethal dose must be self-administered, some patients have received "help." When Pat Matheny had difficulty swallowing the suicide lethal dose, his brother-in-law, Joe Hayes "helped" him get it down. 'It doesn't go smoothly for everyone,' Hayes explained. 'For Pat it was a huge problem. It would have not worked without help,' he added." Because no witnesses are required at the death, there is no way of knowing how often this kind of "help" occurs.
• Although the law insists that assisted suicide must be a patient's voluntary choice, the door quickly opens to involuntary deaths. In Belgium, "A 2010 study discovered that 66 of 208 identified deaths in Belgium were administered without an explicit patient request." For every five people euthanized in the Netherlands, one is euthanized without having given explicit consent. In another Dutch study, "doctors and nurses reported that more requests for euthanasia came from families than from patients themselves. The investigator concluded that the families, the doctors, and the nurses were involved in pressuring patients to request euthanasia." These examples show how the "right to die" can evolve into a "duty to die."
• Most assisted suicide laws apply to terminally ill adults, but some are now allowing ill and disabled children to request an early death. Last month in Belgium, under a recent law lifting all age restrictions, the first child was euthanized — a 17-year-old youth. Although this was the first such "official" act, Belgian pediatrician Gerlant van Berlaer explained that the law simply legalized what was happening anyway — that "doctors do terminate lives of children as well as of adults." Meanwhile in the Netherlands, "as many as 650 babies are killed by doctors each year because they are deemed to be in pain or facing a life of suffering."
In a new video, Belgian experts and citizens who have experienced the pain of assisted suicide offer their advice. One warns, "Don't open the door, because it is not controllable. If the door is open, it will go more and more wide open. That's what we experienced here in Belgium." Another adds, "You open pandora's box in terms of practice of killing as though it is a normal part of medicine." 
Dutch ethicist Theo Boer used to be a supporter of assisted suicide laws, but now warns, "now with twelve years of experience, I take a different view. Don't go there. . . Once the genie is out of the bottle, it is not likely to ever go back in again."
The most effective safeguard against all of these dangers is not allowing doctors to kill in the first place.
Conclusion:
Legalizing assisted suicide reduces patient choice and creates a slippery slope that could be devastating to families. Because of these concerns and many more, we should not support it. Instead, we should focus on meeting the real needs of patients. True compassion begs us to alleviate the suffering, not eliminate the sufferers.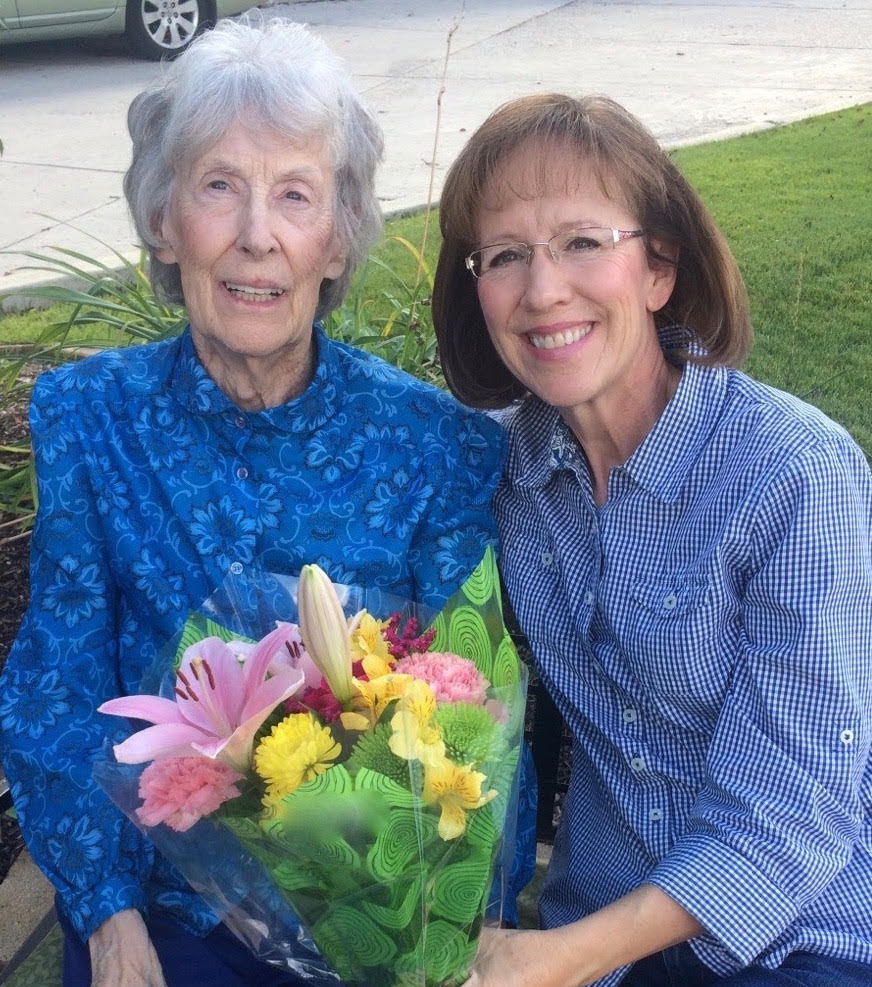 Last year I cared for my father who was dying of cancer. He lived several months beyond his prognosis, and although it was very difficult, every day was precious. This year I cared for my dear mother, who struggled with dementia and passed away 10 days ago. I learned that meaning and love can be found even in the midst of great suffering.
I also learned that our loved ones who are suffering are in a vulnerable place, and they need us to help them be brave. What they need by their bedside is love, support, and the best medical treatment available, not a prescription for death.
United Families International, President
________________________________________________________
© This material is copyrighted by United Families International