The Year to Teach, Empower and Enjoy Your Children!  – January 7, 2022
A recent commentary reflecting on the dramatic change our society and culture have seen in the last few years listed "13 Happenings in 2021 That I Never Would Have Believed 5 Years Ago."  Among the interesting, but disturbing, things listed were:
Men as Women
Blocking Puberty
Drafting Women
Parents Labeled as Terrorists
All of these are things are highly concerning to United Families International, as well, and we continue to actively work to stop the advancement of these ideologies.  My guess is you are as concerned about these things as we are!  United Families International is committed to providing individuals and families the tools they need to feel knowledgeable, comfortable and confident in regard to these difficult issues.
A Program to help you "Teach, Empower and Enjoy Your Children"
With a new year ahead of us, we are excited to introduce you to a new program, a companion program, to our highly-regarded HomeFront Project.  Many of you, over the last year, have taken advantage of the wealth of information and opportunity for learning that HomeFront provides to parents and adults of all ages; but starting this month, we are providing you with an exciting new tool: HomeFront Kids! 
UFI began working with a primarily parental-rights-focused group and developed a format for HomeFront Kids that should make it much easier to protect, teach, and empower your children to address the things that are coming at them – in just minutes a day.  We're quite excited about it and hope you will be, too!
Here's What You Can Do!
Go to HomeFrontProject.org (or.com) and learn how it works and how you can become a part of this important effort.  If you're familiar with how book clubs function, it should be an easy and natural learning curve.
Sign up to host discussion group. UFI has trained mentors to provide assistance to you and special perks for hosting. Or, if that sounds a little overwhelming at first, sign up to become part of an existing HomeFront discussion group.
If you have children at home, explore HomeFront Kids and see how the program can augment what you may already be doing. We also want to point out that you can participate in HomeFront Kids even if you aren't engaged in the primary HomeFront program.
There's something here for everyone and your various needs!
As we stated above, there are so many things that we never, years ago, would have predicted we'd be dealing with, but here we are. There is hope and there is opportunity to change the discussion and the direction of our society.  Become part of the solution.
Let 2022 be the year where you gain confidence and courage in challenging conversations.  Let it be the year where you feel comfortable and more in control of the narrative.  Let it be the year where you and your children have some new and important conversations.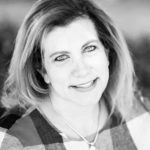 We're here to help,
Wendy Wixom, President
United Families International
Click on the logo to host a group, sign up for a group, or simply learn more about Home Front.