11 Oct

UFI Advocating at Habitat III

October 11, 2016
Next week, the United Nations conference Habitat III will be held in Quito, Ecuador. Habitat III is the third in a series of major global summits that began in 1976, and its outcome document, "The New Urban Agenda" is expected to influence policies in many countries.
We invite you to read today's stirring alert by a UFI Board Member, who will be leading our UFI team in Quito, as they "support and advocate for programs and policies that not only strengthen the family unit, but utilize the family to help solve societal problems." We wish them every success, and look forward to their report upon their return!
Warmest Regards,
United Families International, President
United Families International Advocating at Habitat III
I vividly remember the call I received 17 years ago from a friend detailing how policies being created at the United Nations were undermining traditional values and the family unit. I became concerned and felt drawn to help however I could and to have a voice for a value system that I believe has a positive impact on society.

As I started my journey on trying to understand the impact the UN was having on the family, I turned to the bookA Sacred Duty by Ester Rasband and Professor Richard Wilkins. The book recounts Richard's experience attending an important United Nations conference, called Habitat II, that took place twenty years ago in Istanbul. The conference was critical as a declaration would be signed and ratified that would set the precedence for international customary norms. Richard quickly learned at this meeting that supporting the traditional family and values was not popular, and at one point was even told, "Men like you don't deserve to live." It was evident that the modern trends of devaluing the traditional family were in full force.
Now twenty years later Habitat III is at our doorstep. This time the conference will be held in Ecuador on October 17-20, and will produce an action-oriented document focused on Urban Development, which will set the global standards of achievement in sustainable development for the next twenty years.
We have become alarmed, as a fellow colleague pointed out, that "We have the world's smartest people gathered in Ecuador – with academics, researchers, infrastructure specialists, etc. where a very powerful document is created on how we can fix our cities and solve the world's problems, yet there is no mention of mother, father, family or families, parents, or grandparents – who research tells us are the people who really do build strong communities, Nor do we see anything about the importance of culture, tradition, religion and the role they play in building strong, safe, sustainable, poverty-free, child-supportive communities. "
This is concerning because as Richard Wilkins emphasized during Habitat II, "The traditional family is the necessary foundation for these larger communities because it is the sanctuary where women and men learn cooperation, sacrifice, love, and mutual support; it is the training ground where children learn the public virtues of responsibility, work, fair play and social independence."
United Families International will be sending six delegates to Habitat III to support and advocate for programs and policies that not only strengthen the family unit, but utilize the family to help solve societal problems. UFI will be distributing the book, 'Family Capital and the SDG's," which was compiled by Susan Roylance and supported by UFI, Sustainable Families and World Congress of Families. The chapters in the book give examples how the family can solve critical societal concerns and be part of the solution to the United Nations 17 Sustainable Development Goals.
Our family friendly delegates at the UN formed the 'UN Group of Friends of the Family' and declared that, "We are convinced that the sustainability of communities and societies largely rests on the strength of the family as a basic unit of society and the natural environment for the growth and well-being of all its members, particularly children. We recognize the vital role of the family in attaining the internationally agreed development goals and confirm our commitment to enhance the contribution of the families in the efforts to achieve sustainable development goals by promoting family-oriented polices that prioritizing the needs and priorities of the family at the national and international levels."
As Marcia Barlow explains in the Family Capital book, "the concept of 'family capital' describes the resources the family unit can bring towards accomplishing important personal and societal goals. . . and that mothers, fathers, and their children engaging in the business of life supported by an extended and intergenerational family network – all working together to create a virtuous web that serves the economic, emotional, physical and spiritual well-being of all family members; and ultimately serving communities and nations."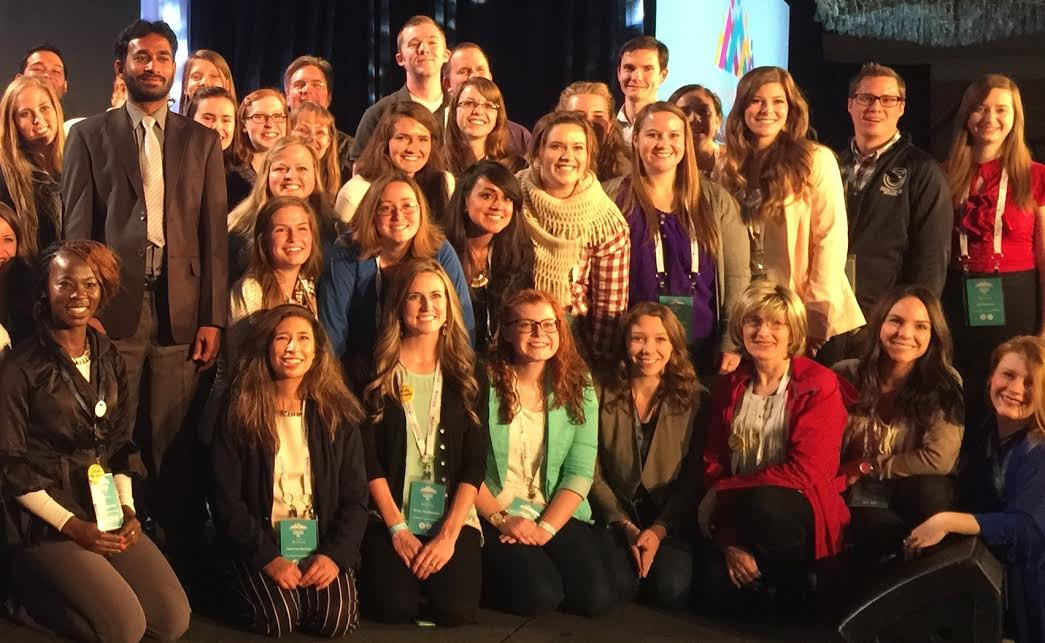 As it is essential for the upcoming generation to carry on the pro-family message and secure a place for their families, we have also reached out to the Millennials through a social media campaign to post statements or videos on our UFI Facebook page, and International Voice for Youth (IVY) website, on topics such as, 'Why it is important to include parents and grandparents in solving global solutions' or 'Ways that your community strengthens and supports parents, grandparents and families.' Through this campaign we are hoping to engage the younger generation in learning more about how international documents can impact families, and also encourage them to think about their own communities and how the family can provide solutions.
We are hoping that our advocacy efforts at Habitat III can promote the concept that Jennifer Roback Morse of the Ruth Institute beautifully wrote, "The family provides a crucial and irreplaceable social function. Inside a family, helpless babies are transformed form self-centered bundles of impulses, desires and emotions to fully socialized adults. The family teaches trust, cooperation, and self-restraint. The family is uniquely situated to teach these skills because people instill these qualities in their children as a side effect of loving them. Contracts and free political institutions, the formation of a free society, require these attributes that only family can inculcate. Without loving families, no society can govern itself."