By Chelsea Jones
No one expects secondary infertility, and yet, I am in the 10% who experience it. We (my husband and I) got pregnant with our first child in the first month we tried. This was not the case when we tried to get pregnant the second time. We endured three months of consecutive miscarriages, losing the baby between 5-7 weeks. Those were three lives that I conceived, but my body was incapable of sustaining.
My doctor suggested an oral fertility drug before considering more invasive forms of treatment. The oral drug increased my progesterone level long enough for my body to recognize the pregnancy and sustain it. We were blessed in the first round. I conceived and sustained a pregnancy, but there wasn't just one baby. We had triplets, a less than one percent chance from the oral drug we used. My body released three eggs and each one fertilized and implanted. I was never asked if I wanted to reduce the pregnancy. It didn't matter, I already knew the answer. There were three tiny heartbeats at our first appointment and I was going to carry three tiny heartbeats for as long as my body allowed.
Losing three babies deepened my feelings surrounding abortion. After fighting to create, conceive, and bring these lives to term, I have developed a deep respect for the sanctity of life. Those tiny heartbeats weren't mine. My body was simply protecting those babies until their bodies could survive outside of the womb. This was a foundational experience for me in defending life.
What it means to "codify" Roe
Shortly after Judge Amy Coney Barrett's nomination to the Supreme Court, Democratic Presidential nominee Joe Biden noted that "The only responsible response to that [her nomination] would be to pass legislation making Roe the law of the land. That's what I would do." In other words, he would codify Roe v Wade.
So what does it mean to codify Roe v Wade? Roe guaranteed the right of women to procure an abortion based on a Supreme Court decision. The Court's ruling ensures that states allow access to abortion, but gives them power to create some limits. President Biden's promise to codify Roe would protect abortion through executive action or the legislative process. Codifying would protect legal abortion regardless of what happens with the Court.
States' Response to Roe v. Wade
Under Roe abortion is legal in all fifty states, however, should the Supreme Court overturn Roe, each state would determine the legal status of abortion. Overturning Roe does not automatically make abortion illegal throughout the nation. This has prompted state legislatures to enact laws regarding abortion that both liberalize and obstruct abortion access depending on the leanings of the individual states. The South Carolina legislature recently created a "heartbeat bill". This bill requires a physician to perform an ultrasound before an abortion. If a fetus is 6 weeks or older gestationally, it would be a felony to perform the abortion. Abortions would only be legal if the life of the woman is at risk.
Other states have responded to Roe with similar bills that are generally met with heavy challenges. Florida introduced the Florida Pain-Capable Unborn Child Protection Act. This bill would ban elective abortions after 20 weeks. Health care providers would be required to check fetal development for "probable gestational age". In 2018 Mississippi was, briefly, successful in passing a law that banned most abortions after 15 weeks. Within 24 hours, the bill was ruled unconstitutional by a judge. Mississippi has proposed a new bill that would prohibit a physician from intentionally performing an abortion. The bill also states that it would be illegal for a physician to ensure the death of a fetus through neglect should it survive the abortion. Mississippi is also considering a bill that bans elective abortions should Roe ever be overturned.  Mississippi and other states consider these types of legislation in anticipation of the Court overturning Roe. The hope is that legal challenges to these laws bring them before the Supreme Court and force the Court to reexamine Roe.
Left-leaning states are also actively preparing should Roe be overturned. New York passed a law on the 46th anniversary of Roe v Wade altering state law that allowed abortion up to 24 weeks and only after if a women's life was at risk. The new law now gives women the right to choose to carry to full term, give birth to the infant, or terminate at any stage of pregnancy.
Following in New York's footsteps, New Jersey passed the Reproductive Freedom Act. The Garden State's next move in protecting "reproductive rights" is to enforce private insurance companies to cover abortions. In 2019 the Rhode Island House also passed a bill to codify Roe v Wade. Vermont followed suit passing a similar bill to codify Roe in 2019 with a 106 to 36 vote.
America's cognitive dissonance regarding abortion
In a recent NPR survey, most Americans say they want abortion to be legal, but they also prefer to place restrictions on the procedure. There is one thing upon which the majority of respondents agree –  life begins at conception. This reveals a troubling problem of cognitive dissonance among the American people. They hold onto two conflicting values – life begins at conception, and women have the right to end that life. This means that those of us who believe that all life deserves protection still have a great deal of work to do.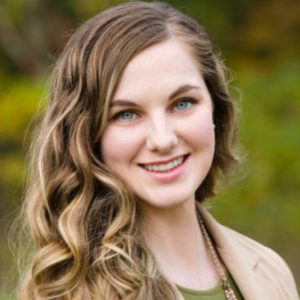 Chelsea is an intern from Brigham Young University-Idaho and is pursuing the Marriage and Families Studies degree. She has been married for six years and is the mother of four including 18-month-old triplets. Chelsea enjoys reading parenting and marriage books while applying all she learns from her studies in her family life. She is excited to join the front lines of advocating the five pillars UFI stands on and defends!